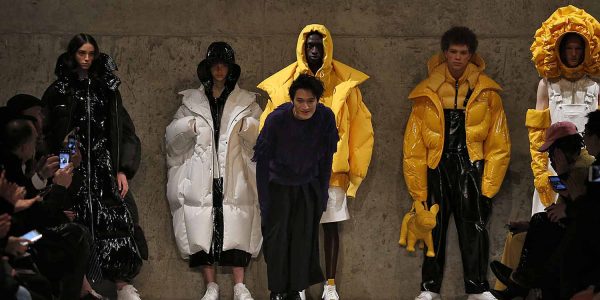 NEW YORK MEN'S WEEK/ — There are a thousand Hamlets in a thousand people's eyes. The Autumn / Winter 2018 collection is inspired by CHEN PENG's customers and their own styling.
A customer (Andrea R.) from New York, insisted on ordering the largest size to fit on her petite figure. Andrea mentioned: when she was wrapped around by this down jacket and walking her dog along the riverside, she felt warm, confident, unique and practical.
Chen Peng was very touched at that moment and couldn't stop wondering: what does CHENPENG mean to her?
The inspiration of design is drawn from daily life and should eventually be re-applied to it. CHEN PENG wants to offer the customers a surprising element of life to create their own style, rather than letting them substitute themselves in an established rigid fashion character. Take this as a starting point, therefore presented the "IT'S YOU" collection.
Photos by Don Ashby, courtesy of Chen Peng