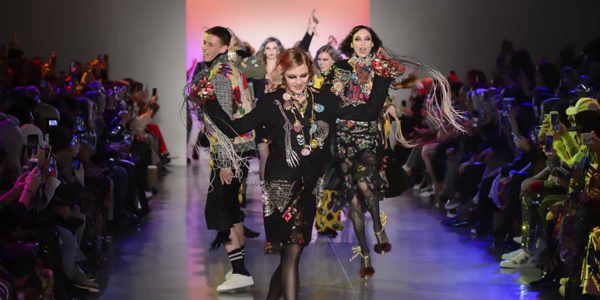 NEW YORK FASHION WEEK/ — With hashtags like #LIB IT UP and catch phrases like "Do You Believe" embroidered or appliquéd on the clothes, Libertine's Creative Director Johnson Hartig elevated kitsch into a fun and wearable wardrobe that can carry fashionistas from weekdays to weekends.
Not for the faint of heart, Libertine are geared towards creatives who abhor power suits but need to wear them anyway. The solution, #LIB IT UP!
From coats to sweaters and bomber jackets, to minis, frocks and pantsuit sets, the Libertine Fall 2018 collection is loud yet refined, colorful yet tasteful! It might be too artsy for a law office but definitely at home in a tech workplace.
Photos by Mitchell Sams, courtesy of Libertine