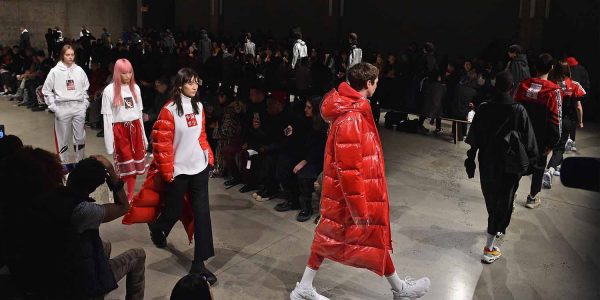 NEW YORK FASHION WEEK / — Marking its debut on the international fashion circuit, the Chinese sports pioneer Li-Ning unveils its Fall/Winter 2018 collection as part of New York Fashion Week:Men's.
The Council of Fashion Designers of America invited the iconic sports brand to show on February 7, 2018 during its newly established Tmall China Day, which celebrates a cross-section of forward-thinking Chinese designers relevant to the global market.
Founded in 1990 by the renowned Olympic gymnast Li Ning, the namesake company is driven by the unlimited potential of the human body. Its founding mission, as described by Ning, was simply to provide Chinese athletes with national brands to wear as they took the global stage of the Olympics.
"Our brand carries the genes ofan athlete," he says.
For Fall/Winter 2018, Li-Ning explores the tension between past and future, man and nature. Inspired by Wu Dao, the principles of Taoism, the show's theme expresses Li­Ning's pride in its heritage through a futuristic vision of Chinese style. Western sportswear silhouettes are contrasted with traditional Chinese details. Innovative fabrics are trimmed with classic embroideries. Modern structure meets a sense of time-tested craftsmanship. This is 21st-century streetwear seen through the lens of Chinese custom in a strict color palette of red, white, black, and gold.
Photos courtesy of Li-Ning