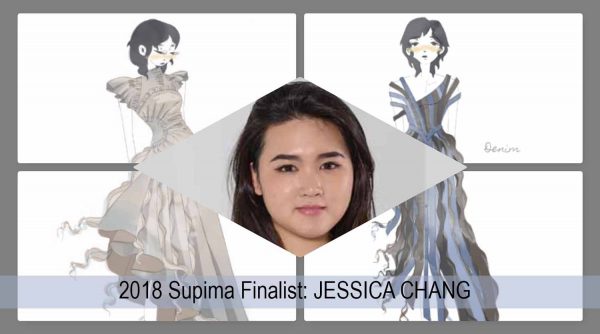 JESSICA CHANG
The New School, Parsons
Growing up in Taiwan, Jessica Chang was always interested in art and design. After studying for a fine arts major in animation/illustration, Chang became interested in fashion while taking a course at UCLA. Chang went on to attend The New School, Parsons School of Design because of the school's location and reputation in fashion design. Chang has gravitated to designing women's wear, casual eveningwear. During her time at The New School, Chang was a finalist for creative systems as the school Finalist For Future Textile Panel.
Chang's theme for her Supima Design Competition collection is "Sequences", specifically the documentation of something that is repeating and changing slightly with every repetition.
Photos courtesy of Supima