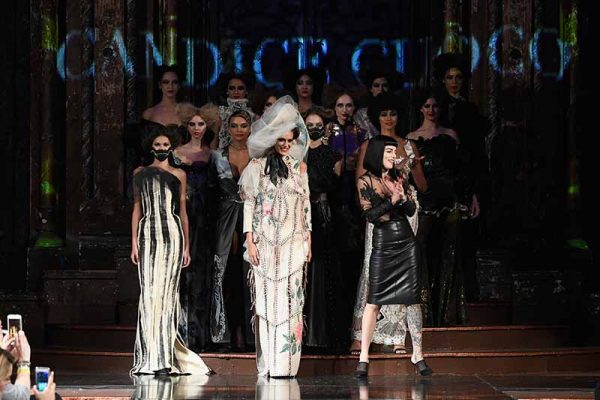 CANDICE CUOCO is a luxury leather womenswear label that pushes guidelines and embodies the woman with strength. Step outside of society's guidelines and DRESS TO CONQUER.
CANDICE CUOCO has appeared on-schedule at Mercedes Benz New York Fashion Week, as well as at London, Paris and Los Angeles Fashion Weeks. Her work has also been featured in Vogue, ELLE, Marie Claire, and Glamour magazines, and was on the cover of Diablo magazine.
In 2015 Candice was a finalist on the 14th season of Project Runway, during which she won multiple challenges and was regularly selected as a top designer. The San Francisco Fashion Awards have honored Candice as "Designer of the Year", "Best Emerging Designer", and "Most Stylish". Her work has been worn by numerous celebrities, on the red carpet at award shows and premieres, and featured in several music videos.
Since 2016, CANDICE CUOCO has operated out of Los Angeles, with a 2,300 square foot showroom/studio space in DTLA's fashion district located at 1108 South Los Angeles Street.
Candice continues to exhibit sophisticated provocation through an intellectual fashion ethos.
Photos and write-up courtesy of Art Hearts Fashion