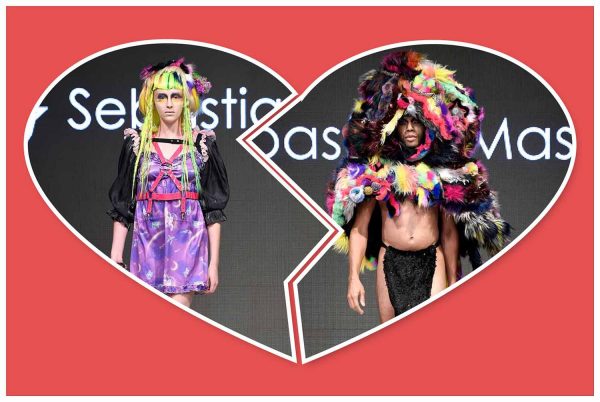 Born in 1970. After being part of a theater and avant-garde art group in the early 1990s, Masuda opened "6%DOKIDOKI" in Harajuku. 6%DOKIDOKI is a store that prides itself in being the forerunner of the "Sensational Kawaii" movement.
Through their world tours titled "Harajuku Kawaii Experience" which started in 2009, the store and brand have also succeeded on spreading its own unique fashion style and Japanese "kawaii" culture on a global scale.
With this, Masuda became the poster child of Harajuku and kawaii culture and began receiving attention not only as a shop owner but also as an artist.
In 2011, Masuda made his debut as an art director for Japanese pop icon "Kyary Pamyu Pamyu" (who also happened to be a fan of 6%DOKIDOKI)'s debut single, "PON PON PON".
He also acted as an art director for her following singles "Tsukematsukeru", "Fashion Monster", "Furisodeshon" as well as her tour.
Sebastian Masuda continues to be active as an artist and art director, contextualizing Harajuku and kawaii culture into his work.
Write-up and Photos courtesy of Vancouver Fashion Week; Images by Arun Nevader/ Getty Images