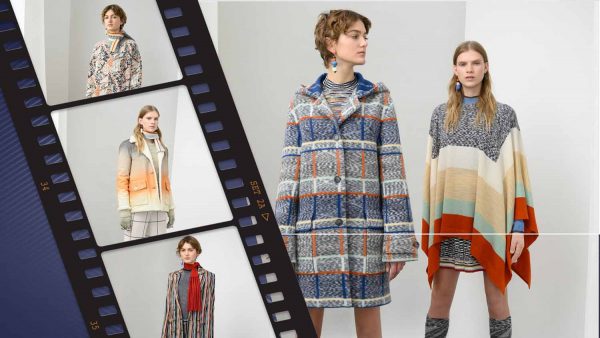 Though the 1960s and the 1970s fashion have very distinctive styles, there are a few years which we can call a cusp, the transitional period where the two are so enmeshed that we don't know where on ended and the other one began.
That's the only way I can describe the Missoni Pre-Fall 2019 collection where Angela Missoni took influences from both decades and then fused them together to create idiosyncratic pieces featuring Missoni's signature prints.
Mini sweater dresses were paired with knee high socks/leg warmers, creating a look that is so reminiscent of Twiggy yet also something a Millennial will wear. Cardigans and jackets are boxy, sometimes a little bit oversized.
Pants have bellbottoms as one would expect with the 1960s and 1970s influence. What makes them standout is the unapologetic use of stripes and prints. Seemingly they call out "look at me!" in an unrepentant tone.
With this collection, Angela Missoni might have not revived the youthquake movement, but she has definitely made her family's namesake brand relevant and attractive to the emerging fashionistas.
Photos courtesy of Missoni