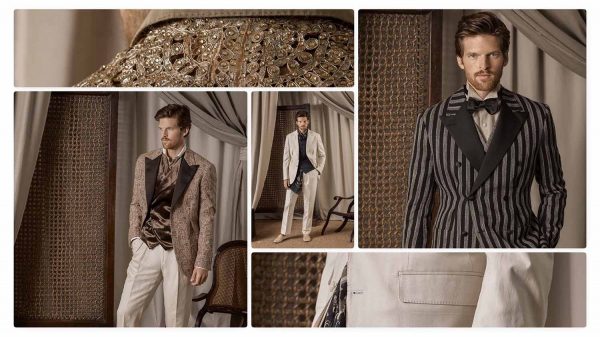 In 1989 and 1990, Joseph Abboud won the CFDA Menswear Designer of the Year, the only American designer who had done a two-peat for the award. Still, like any designer who had stood the test of time, his eponymous label has a history that resemble a rollercoaster ride with its highs and lows.
Yet, whether the label's name was up or down, one thing remains the same, Joseph Abboud, the designer remained a creative genius.
It was a long and winding road from 1990 to 2013 when Joseph Abboud got back the legal right to his own label after it had changed hands several times. And he reintroduced it with a bang as Abboud opened a Madison Avenue flagship in Manhattan, created an online presence with an e-commerce site and went back to the New York catwalk.
Case in point, the Joseph Abboud Fall/Winter 2019 collection is on New York Fashion Week: Men official schedule, slated for February 4, 2019 at 6:00 PM.
While we don't have a sneak peek for Abboud's new creations, here's a look at his Custom Spring 2019 collection which is already available for order.
Photos courtesy of Joseph Abboud