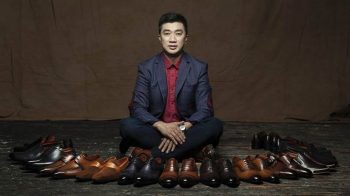 Top Owens' designer Owen Jiang has a design studio in Milan along with 6 flagship stores in China and 1 in Sydney, Australia.  In February 2019, during NYFW, Top Owens will also launch its E-Commerce site in the United States as well as set luxury distribution points.  More poignantly, in a collaboration with Mykel C. Smith Creative, Top Owens will premiere its Fall/Winter 2019 collection as the closing note to the New York Men's week at Punto Space on February 6th, 2019.
After the U.S. launch in February 2019, Top Owens will participate in various trade shows in both the United States and Europe.  In addition, the company will look to collaborate with social media influencers as well as hold free standing fashion week shows to continue growing the profile of the  brand.
While Owen relies on innovation for the design of his high quality and comfortable shoes.  It is the demographic of 25 to 45 yr olds who place quality above price that have catapulted him to sales of 3 million dollars.  It is that client that Top Owens seeks to satisfy as the brand grows internationally.
www.topowenscollection@ccpr-nyc.com