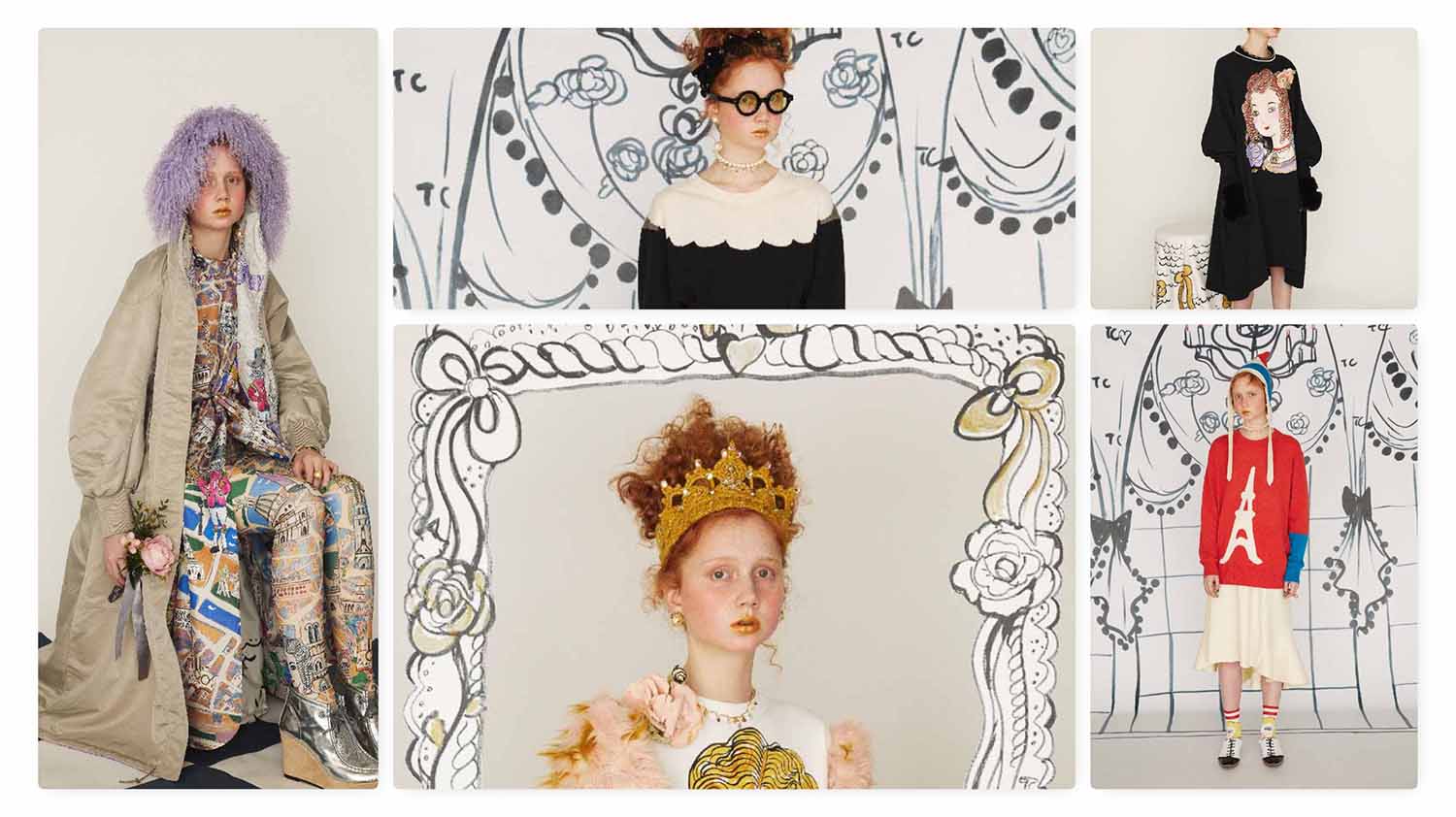 Paris, the City of Light, the most romantic city in the world… Tsumori Chisato put the quintessential Paris in the label's pre-fall 2019 collection but gave it a tongue-in-cheek twist that comes out irreverent, even humorous at times.
Joie de vivre, Tsumori Chisato seems to say. This is Paris after all where life is enjoyed to the fullest. But, like Paris, which has a very serious side… think of Marie Curie who discovered radium and polonium, or Louis Pasteur who discovered the principles of vaccination. There is also the fun part… remember that France is considered the birthplace of cinema, not Hollywood.
The Tsumori Chisato Pre-Fall 2019 might look flippant even frivolous, but there is an underlying seriousness in the design that will make the items instant favorites when they reach the store shelves.
Photos courtesy of Tsumori Chisato