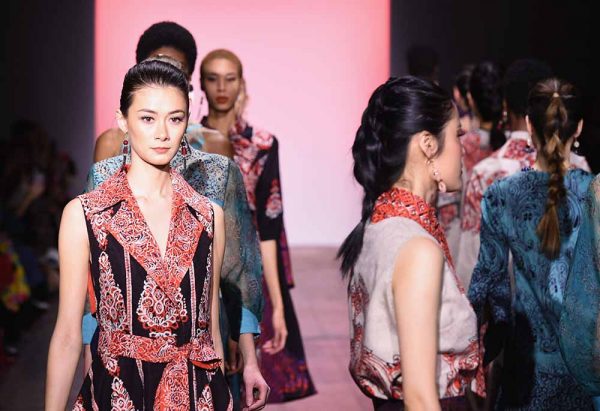 Relatively a young brand having been founded in 2005, Alleira Batik strives to make the traditional Indonesian batik modern and attractive to the Millennials and Gen Z as consumer taste changes worldwide.
Showing at New York Fashion Week under the auspices of Indonesian Diversity, Alleira Batik presented a sophisticated collection of tunics and dresses with traditional red and aqua blue silks and organza along with structured jackets.
The show-stopper was a printed pantsuit with plum, burgundy, and red hues that effortless worked with unexpected synergy. The print recurred in other silhouettes that were both wearable and editorial, a hard feat for any designer.
Photo by Yuchen Liao/Getty Images for Indonesian Diversity