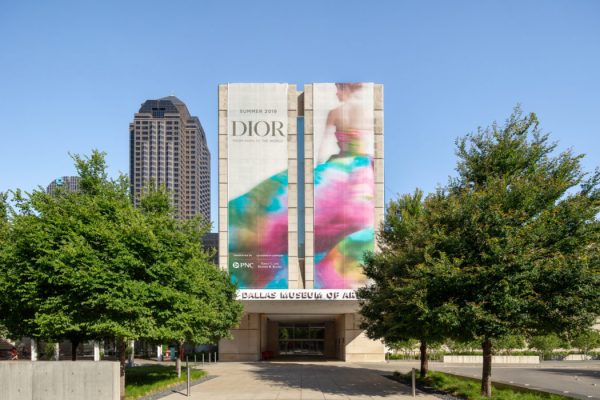 Last November, Dior brought its first major retrospective to the U.S., debuting at the Denver Art Museum. Following its close in March, a new iteration of "Dior: From Paris to the World" will reopen from May 19—September 1, 2019 at the Dallas Museum of Art (DMA), where art and fashion lovers alike will have the opportunity to experience over seventy years of iconic couture.
The retrospective takes visitors on a journey through the house's archives (including over two hundred haute couture designs), starting with Christian Dior's "New Look" collection from 1947, spanning pieces by predecessors like Yves Saint Laurent and Marc Bohan, and leading us up to present day collections by Maria Grazia Chiuri. Beginning with an immersive display of 30 Avenue Montaigne, the brand's foundation address, the exhibition moves through fifteen thematic sections, recounting the stories, designs, and history leading up to the brand's status as an internationally-renowned couture house.
In a section titled "Ladies in Dior," visitors get an up-close look at Dior's work with famous and faithful clients like Marilyn Monroe and Natalie Portman. Illustrating the brand's dialogue with the art world, a selection of designs is presented alongside works by artists like Jackson Pollock, Alessandro Allori, and Sterling Ruby. The exhibition also highlights Dior icons throughout the years (starting with the original Bar jacket from "New Look"), and features a selection of press clippings, photographs, and advertisements documenting Dior's worldwide travel and expansion. Additionally, there are never-before-seen couture pieces, film footage, sketches, and other rare archival artifacts included in the show.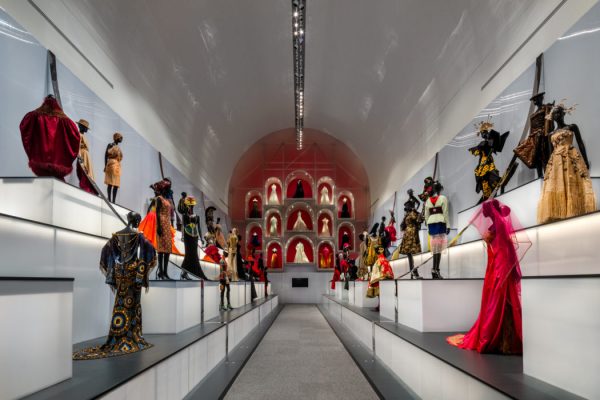 Originally curated by Florence Müller and designed by Shohei Shigematsu, this fresh interpretation was adapted for the DMA in collaboration with the museum's senior curator of decorative arts and design, Sarah Schleuning, and presented with the support of Dior Heritage and the House of Dior.