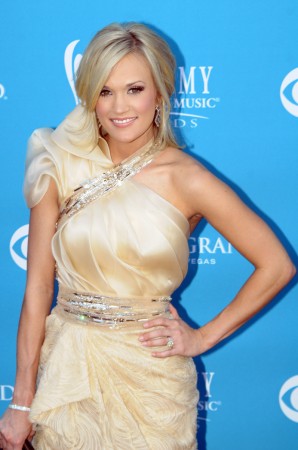 LAS VEGAS, Apr 19, 2010 / FW/ — For the second year in a row, Carrie Underwood was named the Entertainer of the Year by the Academy of Country Music. Underwood is the first female to ever win the Entertainer of the Year award twice and only the 7th female to take the award in the 40 year history of this category.
Underwood also received the Triple Crown Award, thanks to her past wins for the categories of
Entertainer of the Year, Top Female Vocalist and Top New Female Vocalist, which has been won by only one other female artist – Barbara Mandrell in 2004.
Brad Paisley won Top Male Vocalist and Miranda Lambert won Top Female Vocalist. This is Paisley's fourth consecutive win as Top Male Vocalist and Lambert's first win as Top Female Vocalist.
Brooks & Dunn won Top Vocal Duo and, in addition, the pair sang the fan-selected song "My Maria" as their final Academy of Country Music Awards performance. Lady Antebellum took home their first Top Vocal Group honor; the group won a total of five honors in three categories during tonight's telecast, making them the night's top winners.
Also this evening, Montgomery Gentry was honored with the 9th annual ACADEMY OF COUNTRY
MUSIC / The Home Depot Humanitarian Award, which salutes an artist or group in the country music industry who is committed to serving others, has a generosity of spirit and a dedication to helping build the dreams of those in need.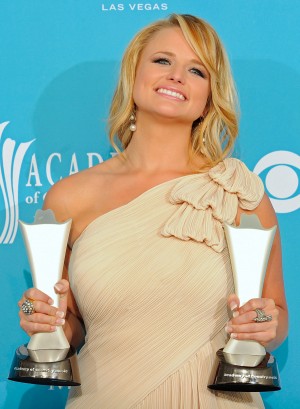 Held last night at the MGM GRAND in Las Vegas and broadcasted live on CBS, the 45th Annual Academy of Country Music Awards was star-studded affair hosted by Reba McEntire, who has had the honors for the past 12 years.
Following is the list of winners in the 16 categories voted on by the membership (excluding the Entertainer of the Year and Top New Artist categories, which were voted on by a combination of professional ACM members and fans):
ENTERTAINER OF THE YEAR
• Carrie Underwood
TOP MALE VOCALIST OF THE YEAR
• Brad Paisley
TOP FEMALE VOCALIST OF THE YEAR
• Miranda Lambert
TOP VOCAL GROUP OF THE YEAR
• Lady Antebellum
TOP VOCAL DUO OF THE YEAR
• Brooks & Dunn
TOP NEW SOLO VOCALIST OF THE YEAR *
• Luke Bryan*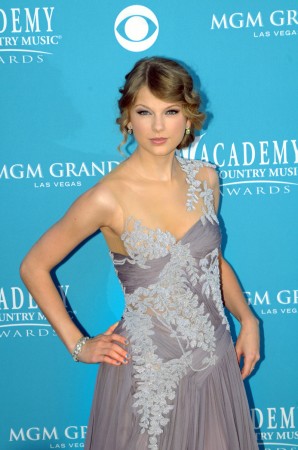 TOP NEW VOCAL DUO OF THE YEAR *
• Joey + Rory*
TOP NEW VOCAL GROUP OF THE YEAR *
• Gloriana*
TOP NEW ARTIST
• Luke Bryan
ALBUM OF THE YEAR
• Revolution – Miranda Lambert (Columbia Nashville)
SINGLE RECORD OF THE YEAR
• Need You Now – Lady Antebellum (Capitol Records Nashville)
SONG OF THE YEAR
• Need You Now – Lady Antebellum
VIDEO OF THE YEAR
• White Liar – Miranda Lambert
VOCAL EVENT OF THE YEAR
• Hillbilly Bone – Blake Shelton featuring Trace Adkins (Reprise Records / Warner
Music Nashville)
TRIPLE CROWN AWARD WINNER
• Carrie Underwood
THE HOME DEPOT HUMANITARIAN AWARD
• Montgomery Gentry
Photos courtesy of Las Vegas News Bureau