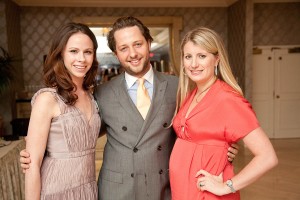 DALLAS, Apr 28, 2010 / FW/ — In today's era of social networking where everyone has to contend with internet speed, we need a few updates on Emily Post. St.-Louis-Missouri-native-turned-New-Yorker Derek Blasberg who is part of the international social swirl did just that with his new book, "Classy: Exceptional Advice for the Extremely Modern Lady
"
"I wrote the book because if I were a 15-year-old today, I will be so confused who are the role models and who are not," Derek Blasberg told the Dallas social set who attended the exclusive book signing and launch event Monday night here in Dallas.
Witty and hilarious, Classy is written like a "How To" guide. Every chapter is a must read. Even if you have only 5 minutes or an hour to spend reading it, you will learn something.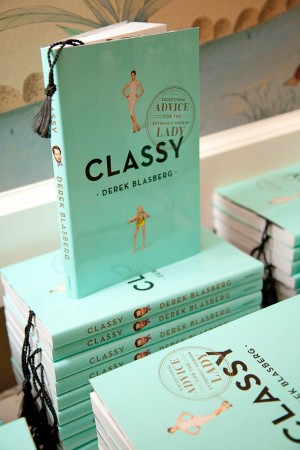 From how to dress for the right occasion to packing your suitcase when you travel abroad, Derek Blasberg has an advice for you. Yet when asked if he plans to be the Emily Post for the 21st century, he answered, "No, I don't have time to do that. I might write a sequel, but as a full time Mr. Manners, my schedule will not just allow it."
Held at the famed Rosewood Mansion at Turtlecreek, the book signing and launch was hosted by Yale student and Dallas native Barbara Bush. The intimate evening which was attended by Dallas' social set celebrated not only the book but also fashion.
"Dallas is a very important city for fashion," said Alexis Maybank, founder of Gilt Groupe, who together with Barbara Bush was also the host for the evening. "I come here at least once a year. And every time I come, it's a given that the ladies will be wearing the latest trends and style.
Looking around the room, even the most casual observer will agree with Alexis. To our right were Josh and Tracy Maddans, who was wearing a vintage Emilio Pucci. To our left were Kate and Rob Martin wherein Kate was wearing a black BCBG mini dress with a keyhole back, which definitely on trend. And of course, Kate's Louis Vuitton bag is timeless though it is actually from the latest collection.
This list can go on until I've named almost every person in the room. Suffice to say, the ladies of Dallas wear high street fashion and not afraid to flaunt it. It is also not surprising to learn that most of them have been members of Gilt Groupe for some time now.
And for those still unfamiliar with Invitation Only shopping, Gilt Groupe is an online shopping club (membership is free) wherein coveted fashion and luxury brands for men, women and children are priced up to 70% off retail. Each sale lasts only 36 hours and featured hand selected styles from a single designer.
[MARI DAVIS]
Photos by Jason Wynn