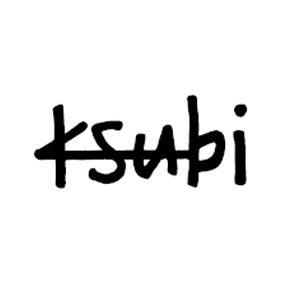 SYDNEY, Apr 20, 2010 / — After three years, Ksubi returns to Rosemount Australian Fashion Week this May as it celebrates its 10th anniversary with a new collection titled "One Via Zero".
For ten years, ideas, individuality and authenticity has developed the Australian brand into an underground subculture, a lifestyle—an international presence with a cult following. Dan Single and George Gorrow, co-founders and directors of the brand, created ksubi as a culture of fashion, music and art, and are now thrilled to celebrate ten years of the collective with the finale show at RAFW, to be styled by Australia's international fashion icon, Brana Wolf.
Wolf has lent a strong and defining vision to the fashion industry for over 20 years. A top-tier freelance stylist & design consultant, Brana was named one of Forbes Magazines' eight most powerful fashion editors in America.
Her repertoire features an impressive selection of titles such as Editor at Large to Harper's Bazaar USA & contributing editor to Italian Vogue. Wolf also acts as Chief Fashion Consultant to the Versace Women's Collection.
George and Dan first met Brana in New York three years ago, and as Australians with mutual admiration, they discussed working together. Three years later, the relationship has finally come to fruition as Brana mentors a collaboration with ksubi's design team.
Her years of experience will bring a confident and concise editing style, realising a collection that celebrates ksubi's signature aesthetic along with brand new designs.
"The opportunity to work with Brana is an honour as she has been somewhat of an idol of ours for many years. As a person she is humble and grounded and as one of the most powerful women in fashion, you know her business aesthetic is unsurpassed," commented George Gorrow about Brana.
"We are really pushing ourselves to a new level to impress her, and relishing the challenges this brings. We have certainly had some challenges recently, it's been an emotional and physical roller coaster of late, but with all the setbacks we have been able to regroup & are excited to celebrate our 10th anniversary back on the stage where it all started, the closing show of Australian Fashion Week," Gorrow concluded
ksubi "One Via Zero" RAFW show
Friday 7th May, 8pm
Royal Hall of Industries, Driver Ave, Moore Park