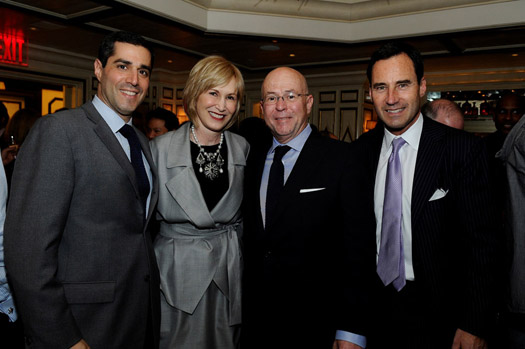 NEW YORK, Apr 16, 2010 / FW/ — A fête for the famed Italian fashion, longtime partners Hearst magazines and the Italian Trade Commission held a cocktail reception to usher in the 2010 "Made in Italy" multi-platform campaign.
With the mantra "If you speak Fashion, you speak Italian," the campaign is currently running in Hearst Magazines and in regional newspapers and glossies.
Held Tuesday night at Bergdorf Goodman, guests at INVITATION ONLY event read like the fashion who's who beginning with the guests of honors Dr. Aniello Musella of the Italian Trade Commission and Marco Alberti, Vice Consul, Consulate General Of Italy, New York.
Notable guests include Esquire editor-in-chief David Granger and vice president/publisher Kevin O'Malley; Harper's Bazaar editor-in-chief Glenda Bailey and senior vice president/publisher Valerie Salembier; Marie Claire editor-in-chief Joanna Coles and vice president/publisher Nancy Berger Cardone, Town&Country vice president/publisher Jim Taylor, Bergdorf Goodman president and CEO Jim Gold, senior vice president store presentation and women's fashion director, Linda Fargo and vice president public relations and special events, Mallory Andrews.
A special Chef's menu of Italian specialties was served in BG, the store's elegant restaurant. Displays highlighted Made in Italy men's and women's apparel, accessories and jewelry from a range of designers.
[EDGARDO HERNANDEZ]
Photos by Kristen Somody Whalen Photography