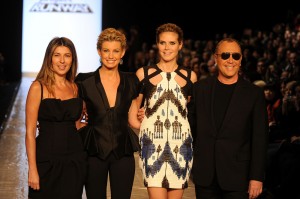 Seth Aaron Wins Project Runway Season 7
NEW YORK, Apr 23, 2010 / — Seth Aaron was crowned the winner of Project Runway Season 7 for what had been described by avid followers of the show as "lackluster but a big improvement from Season 6's train wreck in LA."
I really don't have an opinion on this one because except for the catwalk show on Bryant Park that I saw last February, I have not seen a single episode of Season 7, even Season 6, quite frankly. I totally lost interest on Project Runway when it left Bravo and was off the air for a year.
***
Sabrina Brazza to Play Carmen in Rio de Janeiro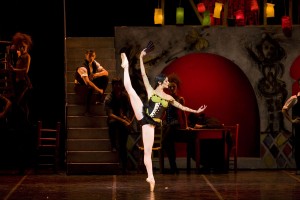 MILAN, Apr 23, 2010 / — SABRINA Brazza was chosen for the role of Carmen in GALA Roland Petit at the Teatro Municipal in Rio de Janeiro from May 1, 2010 (repeats May 2,4,7,8,9).
The prima ballerina of the Teatro alla Scala represent Italy dancing with Robert Etoile Twesley the great choreographer Roland Petit's Carmen in what promises to be an evening event as the Municipal Theatre will reopen after extensive renovations.
[MARGUERITE SEBASTIEN]