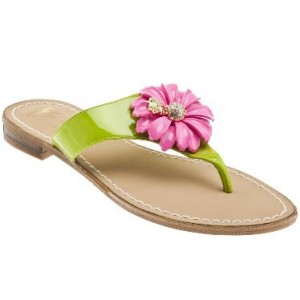 DALLAS, Apr 14, 2010 / FW/ — According to "The New Face of Affluence", an in-depth study from Dwell Strategy and Research, San Francisco, big box retailer Target has been identified by survey respondents as an "authentic" and meaningful brand.
In part through its bold "Expect More. Pay Less" positioning and advertising, Target has turned a seeming contradiction into a compelling design-driven platform. Target has helped make good design accessible to everyone.
For fashionable shoes and bags that are already available in Target stores nationwide and online at Target.com, the trendy retailer offers a diverse assortment of fashionable accessories that will transform any wardrobe during the spring season.
Bright florals and bold prints give shoes, bags, hats and scarves a pop of color that help provide instant style for a steal.
Shoes: Step into chic with affordable footwear that stands out. Dress up a flat sandal with charming embellishments such as enamel flowers or sea-themed brooches. Woven wedges in metallic, floral or plaid fabrics can be dressed up or down, transitioning flawlessly from a day at the beach to a night on the town.
Bags: Handbags come in all shapes and sizes including beach totes, work hobos and sleek clutches. Unstructured canvas totes explode with colorful stripes and mix-media patterns, while clutches make a statement in python and zebra prints. Structured styles are composed of materials including patent, straw, canvas and faux-leather. Detailing is significant to each style with ruched fabric, smart pockets, flap closures and chain straps.