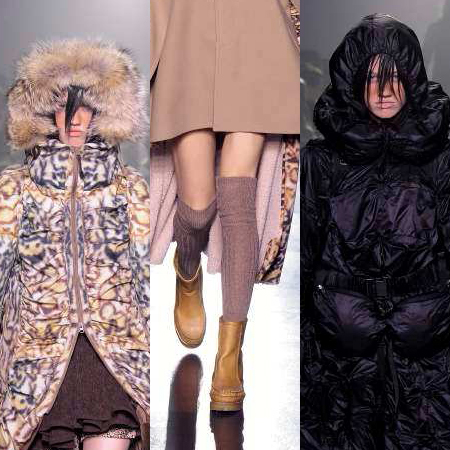 PARIS & DALLAS, Apr 22, 2010 / FW/ — With his finger on the fashionista pulse, Akira Onozuka proposes a high-energy Fall 2010 collection that reinterpreted ski wear and urban clothing with a touch of video game characters and Transylvania.
With spiked hair that is reminiscent of video game heartthrob Cloud Strife, quilted parkas that are as much at home in the woods and the asphalt jungle, military-inspired jackets that reminds you of a more civilized life and capes that can be worn by the bride of Dracula, there is a certain sinisterness that makes that collection very seductive.
Though the Zucca woman is not a superheroine or an urban Amazon, she also emanates a protective quality with the clothes she wears. It's a jungle out there, be it in the city or in the forest and she wears those clothes like armor.
[MARI DAVIS]
Photos courtesy of Zucca