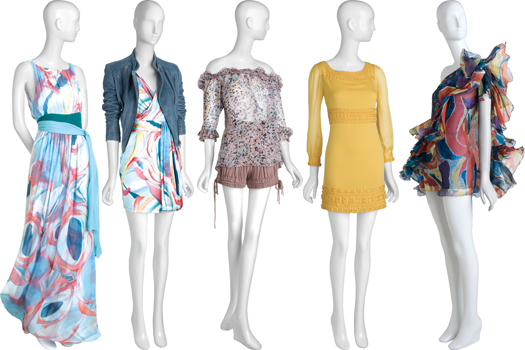 Sample Sale Event Hosted by Savvy & Co.
June 21 – 23, 2010
New York, NY
NEW YORK, May 29, 2010 / — The Catherine Malandrino sample sale, hosted by shopping event company Savvy & Co., will feature the designer's vibrant and playful Spring Summer 2010 collection.
This collection reflects the great attention to femininity, detail, and color that Catherine Malandrino has become known for. The sale takes place Monday, June 21st through Wednesday, June 23rd.
Known for blending the romance of Paris with the energy of the Big Apple, Catherine Malandrino channels her energy into poetic designs that encourage women to express their personality.
With a unique craftsmanship, color palette, and fabric, Malandrino conveys to all women the "joie de vivre" that she values in her own life. "I am designing for women who want to be remembered," she says.
During the sample sale, merchandise will be marked down up to 75% below retail.
Dresses $495 now $145
Leather jackets $1295 now $295
Tops $245 now $95
Pants and skirts $245 now $45
Metropolitan Pavilion
123 West 18th Street (btw 6th & 7th Ave)
New York, NY 10011
Monday, June 21st 10:00 AM – 9:00 PM
Tuesday, June 22nd – Wednesday, June 23rd 8:00 AM – 8:00 PM