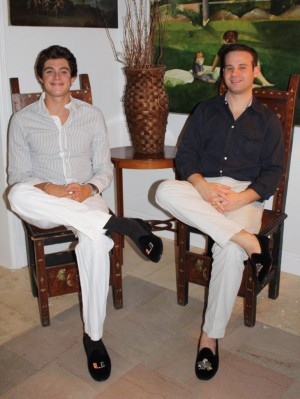 DALLAS, May 3, 2010 / FW/ — It's almost déjà vu… Del Toro Shoes began its life in a dorm room, very similar to the circumstances that Dell Computers and Yahoo started.
But, this time it's three friends – James G. Bohannon, Nathanial C. Wish, and Matthew S. Chevallard who decided to be entrepreneurs while still in college.
While the three friends were in boarding school, they decided that they wanted a pair of velvet shoes with their school's logo on it.
They planned to wear them while smoking their senior cigars on their graduation.
After doing some research into pricing information, they realized they would have to spend upward of $900 and wait a minimum of 8 months.
As the three friends spoke of this dilemma, an idea sparked.
What if they could provide a custom shoe for college, fraternity and boarding school kids like them for a significantly lower price? The shoes can be unisex, so that they will appeal to the sororities also.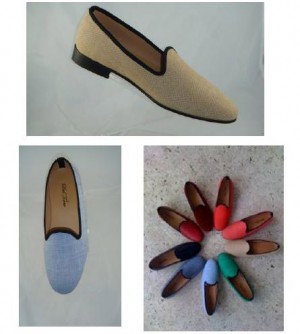 And thus, Del Toro Shoes was born. The shoes were designed to be easy to wear and paired with the classic denim look or with a casual pair of shorts, even your favorite jacket, it was an instant success among the college crowd.
With personalization options like color, embroidery, school emblems, school designs and of course be it just the classic loafer, Del Toro Shoes gathered momentum fast that three years later, it has become a highly covetable and highly regarded item in its niche market.
Available exclusively online at www.deltoroshoes.com , Del Toro Shoes sell beginning at $135 for the simple loafer to $225 to upload a customized image embroidered on the loafer. It takes up for four months to receive a pair of custom designed shoes.
In addition to the velvet and leather loafers currently available, the designers consistently be adding different trim colors, more color options, a variety of school emblems and numerous other fabrics.
[MARI DAVIS]