PARIS, May 4, 2010 / FW/ — Since time immemorial, the shop window attracts people to come in the store and shop. With today's technology, customers can literally shop from the store window!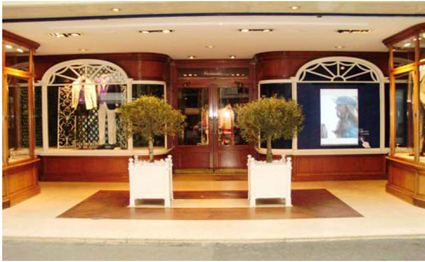 Launching a revolutionary interactive window, Faconnable offers an innovative shopping experience to its customers beginning next week. Making its store windows in its Paris and Nice stores one big touch screen, Façonnable customers to shop 24 hours a day, seven days a week within the boutique windows
Passionate clients will be able to surf the world of Façonnable lifestyle, select a look, display the price, selection of colours, availability and of course to shop in real time.
In addition, a personalized service can be scheduled anytime with the boutique's personal shopper as well as receiving quick updates on your favorite items via text messaging.
The installation of the interactive windows will take place in the Façonnable stores of Nice, Rue de Paradis and of Paris, Rue du Faubourg St Honoré. The products featured in the window shopping assortment will include the men and women SS 2010 collection, the Monte Carlo Country Club and the Swimwear Collections.
[SARA CONDE]