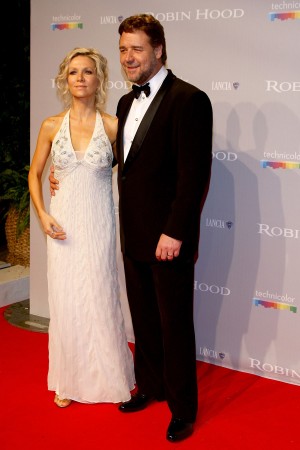 CANNES, May 13, 2010 / — The new star in the harbour at Cannes is the "Signora del Vento", a magnificent 85 meters sailing vessel which has been plying the oceans since 1962 and which is now hosting an exclusive "Lancia Caffè" in the shade of its imposing black sails, over 3,000 m2, bearing the distinctive Lancia logo.
This historic vessel will be the venue for international cinema events during the 63rd Cannes Cinema Festival, from 12th to 23rd May.
The decks of the "Signora del Vento" will host parties, meetings, press conferences and interviews with the stars of world cinema.
The first event on board the sailing vessel was yesterday, 12th May, from 5 pm to 7 pm, when a special meeting with the international press before the keenly awaited showing of Ridley Scott's "Robin Hood", starring Russell Crowe and Cate Blanchett was held.
The evening then continued with the Festival's opening party – an extraordinary event sponsored by Lancia – at the Majestic Beach, with around a thousand guests attending.
Russell Crowe wore a black one-button shawl collar microfiber Giorgio Armani tuxedo. His wife Danielle Spencer will also wear a Giorgio Armani Privé white silk plisse halter evening gown.