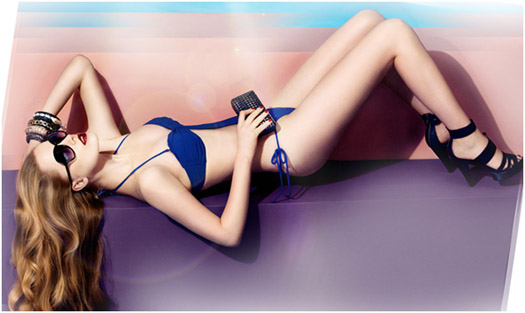 DALLAS, May 13, 2010 / FW/ — With Memorial Day weekend literally just two weeks away, it's time to think about swimsuits. Whether you're going to the beach or just lay around the pool, the MANGO Summer 2010 swimwear collection should be one of the first you should consider.
This year MANGO presents a swimwear collection with two clearly differentiated lines: retro-romantic and sophisticated.
To give summer that retro feel, the brand is proposing a return to culottes, bandeausand washed cotton, as well as more romantic models in florals, spots and crochet, with some ruffle finishes.
And for a more sophisticated beach look, models with studs and rhinestones, and animal print enhance the silhouette and are must-haves for summer.