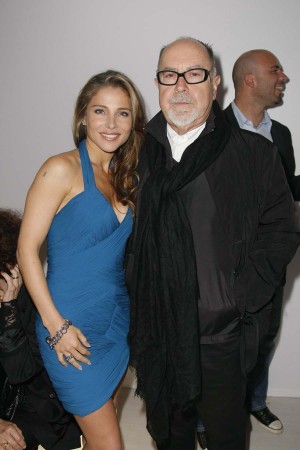 DALLAS & CANNES, May 16, 2010 / — The Cannes Film Festival is not just for the movies that being shown whether they are in competition or out of competition. It is also for networking and soft launching new movies that may either be in planning stages or post-production.
Such is the case with "Di Di Hollywood," a movie by Director/screenwriter Bigas Luna who describes his latest project as the second part of his trilogy, which began with "Yo soy la Juani" in which he focuses on the relationship between women and success.
"Di Di Hollywood" stars Elsa Pataky who plays Diana Diaz, an aspiring actress who is tired of bartending in nightclubs. Her dream is to make it big in Hollywood. She decides to leave her miserable life and the lack of opportunities, so she and her crazy stripper friend, Maria, travel to Miami to try their luck in the Latin world.
Slated for a September 2010 theatrical release in Spain, film production for "Di Di Hollywood" ran from September 28 through November 30, 2009. According to Luna, the trilogy "reflects the darker side of the quest for fame."
Last May 14th, Montblanc hosted the "Di Di Hollywood" party at the Martini Terrace with Spanish film director Bigas Luna and star of the film Elsa Pataky as guests of honor.
[MARI DAVIS]