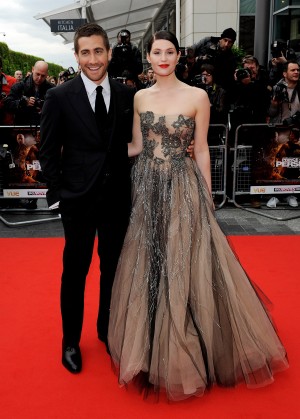 LONDON, May 9, 2010 / FW/ — From the video screen to the silver screen, the very popular video game Prince of Persia is now a motion picture and it premiered tonight in London's Vue Westfield.
With the requisite red carpet, it looked like a typical movie premiere, but the producers upped the ante by decorating Vue Westfield like an ancient Persian city and performers from 3Run display Parkour.
And of course, stars of the movie, Jake Gyllenhaal who plays Dastan and Gemma Arterton (Tamina) were joined by Ben Kingsley who plays Nizam, a key character in the movie.
Producer Jerry Bruckheimer, Sean Bailey, President, Production, The Walt Disney Studios Motion Pictures and Rich Ross, Chairman, The Walt Disney Studios also attended.
For fans of the video game, the plot is very familiar. Prince of Persia: Sands of Time follows the adventure of Dastan (Jake Gyllenhaal), an adventurous prince who teams up with a rival princess to stop an angry ruler from unleashing a sandstorm that could destroy the world.
[SARA CONDE]