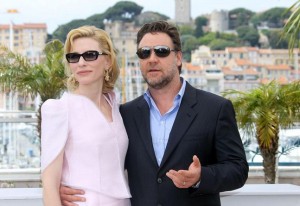 PARIS, May 12, 2010 / — The 63rd annual Cannes Film Festival in France opened officially with the premiere of 'Robin Hood' on Wednesday May 12th.
Robin Hood, which is presented Out of Competition, traces the origins of the legend of the "prince of thieves".
Robin, an archer of the King of England, returns home from the Crusades and attempts to help the common people who are oppressed by Prince John, the despotic successor to Richard the Lion Hearted.
'Robin Hood' is the latest collaboration between director Ridley Scott and leading man Russell Crowe. Cate Blanchett, Max von Sydow, William Hurt, Danny Huston and Mark Strong co-star.
[SARA CONDE]