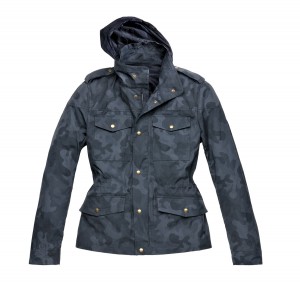 Persuader: Elegance & Evergreen
Inspired by the 1971-72 TV series, "The Persuaders," starring Roger Moore and Tony Curtis, Henry Cotton's recreate the characters "Lord Brett Sinclair" (Roger Moore) and Danny Wilde (Tony Curtis) via men's clothing.
The first, mild-mannered English noble and aristocratic "Lord Brett Sinclair" dusts off the wardrobe of British tradition, from the blue blazer Practical nylon trench coat lined with the best cotton shirting fabrics.
The classic blazer, back in technical fabric is enriched by a special effect "memory" whereby the leader gets a used-chic effect. Knitwear, cashmere knits, next to cotton and stretch pique offers a viable alternative to the classic shirt. For pants, slim lines and choice of fabrics soft and comfortable.
"Danny Wilde" played by Tony Curtis emanates the easy chic style of American sportswear. Comfortable, distressed and then pressed for easy elegance.
Chatwin in Patagonia
British novelist and travel writer Bruce Chatwin is considered the icon of the modern traveler: his wardrobe can fit in a backpack while still maintaining the good taste of dressing.
To travel well, it is important to be comfortable and dry; thus the military wardrobe is revisited with modern materials such as nylon, lightweight and light waxed cottons.
The Parka jacket shelter from the rain while the unstructured blazers not only travel well but is also just the right mix of tailored clothes and sportswear.
The cargo pants are renewed by a new technical package of pockets that are mounted inside and thus there is no clutter but no space is lost to stow items.
Malt Cruise
Cruises sailing against the backdrop of stunning natural landscapes of the seas north of Scotland, these marine-inspired look is chic where good living is the surroundings.
The cotton canvas jackets and chambray fabric made on the original turn of the century Japanese Looms help to give a relaxed style to the outfits to blazers, shirts, pants and ties, will revive the special denim work uniforms of the sailors.
HCU
Khaki is the key word in this part of the collection, where chinos and cotton field jackets are a must. The colors are rigorous while the graphics and details are inspired by the summer uniforms of the military in Hawaii. All items are processed manually to obtain the original effects – "sun fade," "dust-oil", "stone wash" and "distressed" – that make each unique.
The milky white, light gray, khaki and gray mottled seem perfect for camouflage on sandy beaches of Hawaii, with a single grant for marine camouflage-colored shades of blue and peach.