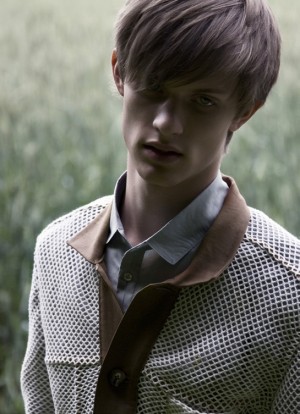 PARIS, Jun 17, 2010 / FW/ — Sjaak Hullekes' big fascination for the group of VéloSoleX and Puch riding working-class boys from the mid-60's, became his main focus for his latest collection.
VéloSoleX and Puch's way of dressing, in combination with the natural dandyish style of Sjaak Hullekes and his passion for the country-live turned-out to be his spring/summer 2011 collection.
The collection brings nostalgia of bygone summers. It gives the feeling of riding your vintage motorcycle, through golden cornfields, along blooming lavender, on your way to go to your favorite abandoned beach, where you can smell the heath of the day and the salt from the sea, but above all; which is a place to enjoy life.
As a characteristic of Sjaak Hullekes' collections also this collection creates ways to escape from your daily cares and hectic lives, wearable at every occasion.
See the whole Sjaak Hullekes Spring 2011 collection at:
TRANOI HOMME
Parc royal venue
10-12 rue du Parc Royal, 4th arrondisement
PARIS
24 – 27 June, 2010
www.sjaakhullekes.blogspot.com