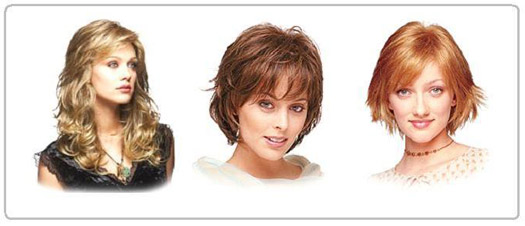 NEW YORK, Jun 16, 2010 / FW/ — Filling the unmet needs of women losing their hair due to cancer treatments and illness, Wigs at Home brings specialized services to the privacy of their home and thus being there when women need it most.
Studies have shown that hair loss is one of the side effects of chemotherapy that women fear most. Wigs at Home transforms what to many is a disheartening experience into one that is uplifting and inspires self-assurance and self-esteem.
To assist those experiencing medically induced hair loss, Wigs at Home sends its qualified stylists to clients' homes to discuss, choose colors and fit wig styles alleviating the anxiety of wig shopping in public.
This personalized and compassionate service treats women with the utmost respect and consideration which they truly deserve during this very complex time in their lives.
Founded by Stephen Kushner, a premier stylist on Long Island who trained at Vidal Sassoon, and Jasun Fiorentino, a veteran in the home care services industry, the need for Wigs at Home was realized after Mrs. Kushner suffered hair loss due to cancer treatments. They addressed one of the effects of her treatment by helping her and a few of her friends choose wigs in the privacy of their homes.
THE WIGS AT HOME GIVE BACK PROGRAM
Wigs at Home is committed to making sure that anyone who contacts them, regardless of financial ability to pay, is able to receive a wig. The Wigs at Home Give Back Program asks customers who are finished with their rehabilitation and no longer need their wig to donate it back. The program matches the right wig with the right client, finding it a new home with someone who is not able to afford a high quality wig but who needs it just as much.
Wigs at Home services the Tri-state area of New York, New Jersey and Connecticut and a portion of proceeds is donated to the American Cancer Society.
For more information please visit: www.wigsathome.com