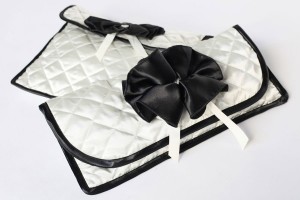 LOS ANGELES, Aug 31, 2010 / FW/ — The fashion season makes fashionistas road warriors as they travel from New York, London, Milan and Paris to see the collections.
Just in time for the fast-paced and jet-setting travel called the Spring 2011 womenswear season, Barbara Hawatmeh proposes to fashionistas that they can still revel in glamour and sophistication even with while travelling light.
Artillerie, the new line of luxurious intimate apparel accessories makes it possible with the debut collection of high-end lingerie travel bags inspired by old-world European romance and modern day travel necessities.
The brainchild of Barbara Hawatmeh whose own personal obsession with intimates was inspired by her stylish summers spent in Italy. Her Italian aunts would lavish her with gifts of fine lingerie, luxurious stockings and silk scarves, while imparting lessons on the importance of developing a woman's 'artillery.'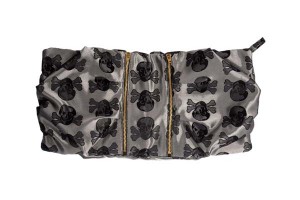 "A woman's artillery are the possessions she owns that empower her and make her feel beautiful," says Hawatmeh. "I wanted to re-introduce that aesthetic of romantic elegance – the little indulgences that make you feel more feminine, especially when traveling."
Artillerie bags are created to dazzle the eye and senses, but also to rise to the occasion.
The bags are equipped with multiple compartments, secret inside pockets, and even water resistant linings, making them appropriate for safekeeping lingerie, personal products, jewelry, and even cosmetics while traveling.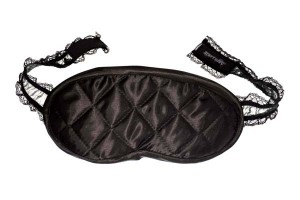 The line includes a selection of over 50 bags in three versatile silhouettes. The Artillerie 'Original' combines grace and charm with a touch of 'sass' in fashionable patterns such as black and white polka dots highlighted with red rosette appliqués.
The 'Original,' designed for glamorous compartmentalization, features two zippered front pockets, a large interior compartment ideal for laying bras flat or storing delicates such as a silk scarf.
The 'Babette Glamour Envelope' series is inspired by unapologetic Parisian glamour, and are made with quilted charmeuse satin and contrasting bows in classic boudoir colorways of Scarlet, Black and Ivory.
The Artillerie 'Pouch' is specifically designed for the woman on the go, available in three sizes, each containing Artillerie's signature "secret compartment" – and chic enough to double as a clutch for a night on the town.
The collection also offers several opulent eye masks and special occasion accessories such as garters and charms – perfect for bridal, anniversary and self-pampering gifts. Price points range from $55 for a small pouch to $140 for a large traveler Artillerie.
www.myartillerie.com