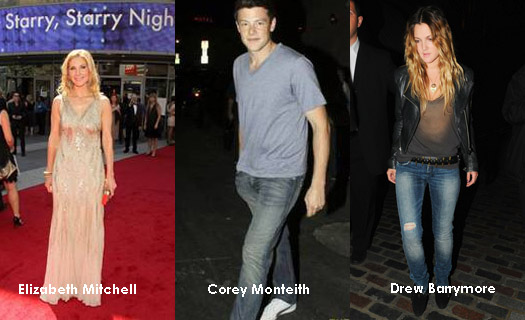 DALLAS, Aug 25, 2010 / FW/ — From royalty to beauty queens to actresses, Roberto Cavalli is a favorite choice for glam dressing.
In Europe, Princess Madeleine of Sweden wore a Roberto Cavalli sea foam chiffon plisse custom made gown when she attended the wedding of Tatiana Blatnik with Prince Nikolaos of Greece at the Cathedral of Ayios Nikolaos (St. Nicholas) on August 25th in Spetses, Greece.
Back home here in the U.S., during the Miss Universe Beauty Pageant held in Las Vegas last August 23rd, Natalie Morales wore a custom made black satin and lace Roberto Cavalli gown while Miss Universe 2009 Stefania Fernandez opted for a Fall 2010 Roberto Cavalli black strapless sequined gown.
During the after party, Stefania once again donned a Roberto Cavalli creation, this time a strapless beaded corset mini dress from Fall 2010 collection.
In Los Angeles, Elizabeth Mitchell wore a gold sequined Fall 2010 Roberto Cavalli gown at 62nd Primetime Creative Emmy Awards last August 21st, 2010.
For the jeans-wearing crowd, Rock & Republic continue to attract young Hollywood. Actor Corey Monteith was spotted wearing the Rock & Republic Fearless straight leg jean.
"The Hard Times of RJ Berger" stars Amber Lancaster and Jayson Blair were spotted wearing Rock & Republic at the Audi/Chopard pre-Emmy party on August 22 .
Meanwhile in London, Drew Barrymore made her choice of jeans clear by wearing ksubi's "Super Skinny Zip Jeans" during her recent trip to the British Capital while promoting her current film project Going The Distance on Wednesday, August 18th.
[MARI DAVIS]