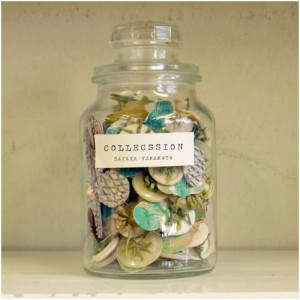 ANTWERP, Aug 18, 2010 / — Eindhoven-based jewellery designer Sayaka Yamamoto will unveil and exhibit her latest jewelry collection at the Ra space in Antwerp on Friday, August 27, 2010 at 6:00 PM.
COLECSSION is a made-up word. Collecssion is about collecting and obsession.
In her exhibition at Ra, Sayaka will present her three latest, never seen before brooch collections – featuring her interpretations of nature and the world of plant collectors.
Though inspired by nature, none of the works contains actual plant parts. Each collection offers a different point of view and explores various approaches in form and material.
Ra
Kloosterstraat 13
2000 Antwerp
+32 (0) 3292 3780
www.ra13.be