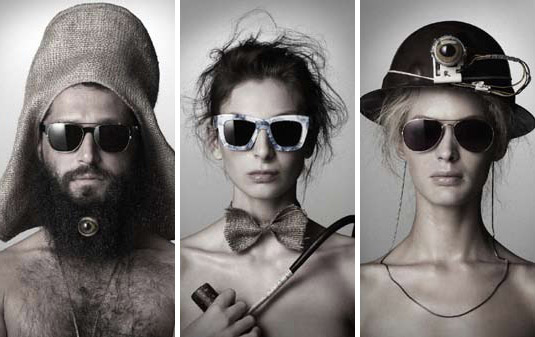 SYDNEY, Aug 26, 2010 / FW/ — The ksubi 2011 all seeing eyewear range "eye, eye" sees mercenary heavy metal mesh, deserted island floral acetate and duty clerk optical combine for an industrial yet sculpted range.
Modernizing post war shapes with iconic pacific style the collection reflects an effortless complexity. Eleven sunglass and seven optical frames couple fashion versus function creating a collection of wearable statements.
Drawing on a classic, the Aviator takes form as seen in the all American 'elnath' adorned with central moulded metal eagle motif.
'elnath' RRP$289
The muted metallic of Aviator 'lupus,' with mesh focal point epitomizes unisex style inviting the wearer to 'man up' this season.
'lupus' RRP$289
A collection highlight in the 'marfik' sun. It will be all white, with mesh detailing. Cancer council cool with side safety flaps and blacked out lenses.
'marfik' RRP$329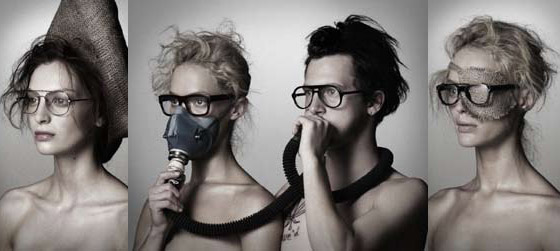 See the world through violet tinted lenses and let the gold economy of 'columba' create an installation for the face. Intricate chain lanyard drapes allow your eyewear to second the effect of jewellery.
'columba' RRP$289
A total black out is seen in the distinctly masculine 'cetus,' the oversize version of the favourite 1990's wrap frame.
'cetus' RRP$329
'atik' sun and 'matar' optical with digital denim rose floral print, retrospective of ksubi summer 2010/11 collection, paints a translucent silhouette- hue new?
'atik' RRP$289
'matar' optical at ksubi store RRP$289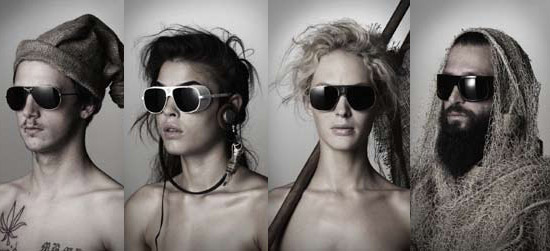 Scientific in shape with thick-rimmed edge. Key sun and optical frame for the season 'algol' features a structured shape of acetate and metal.
'algol' RRP$289
'algol' optical at ksubi store RRP$289
Reminiscent of the wayfarer, the feline-esque corners of optical 'theta oph' and 'phact' remain trans-seasonal and bold in character.
'theta oph' optical at ksubi store RRP$289
'phact' optical at ksubi store RRP$289
ksubi eyewear 11 'eye, eye' is available from early September 2010 from ksubi stores, David Jones, General Pants Co. nationally.