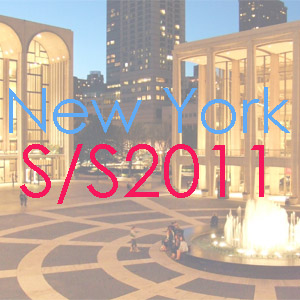 NEW YORK, Aug 30, 2010 / FW/ — Inspired by the Sydney Opera House, Luca Luca Creative Director Raul Melgoza will propose geometric triangular shapes, resembling those of a sail for his main silhouette for Spring 2011.
With prints of blue, pink and coral as the main color palette, the fluid silhouettes has the airy feel of a parachute, the weightlessness complemented with coarse rope, lacing the garments with mess netting embellishments and detail.
Exemplifying the diverse roles of women in today's society, Melgoza's latest collection represents the softness of woman contrasted with her bold characteristics—a new take on refined sex appeal.
Born and raised in Los Angeles, Raul Melgoza studied fashion design at Parsons School of Design and upon graduation in 2005 joined the LUCA LUCA design team. He rose to Senior Designer and in 2008, house founder Luca Orlandi appointed Melgoza as Creative Director.
LUCA LUCA Spring 2011
Tuesday, September 14, 2010 at 6 pm
The Studio
Lincoln Center
New York, NY