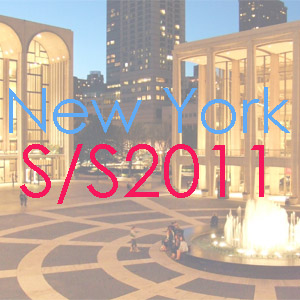 NEW YORK, Sep 15, 2010 / — Calvin Klein Collection will live stream the brands' Spring 2011 runway show taking place during New York Fashion Week at 3:00pm EST on Thursday, September 16th.
The show will be presented by Francisco Costa, the brands' award-winning Women's Creative Director in New York City and will be broadcast in real time on the company's website.
The show will be broadcast at www.calvinklein.tv and will feature a live chat function to allow viewers to discuss the show and New York Fashion Week. Additional content will also be made available before and during the show on the brand's Facebook and Twitter pages at facebook.com/calvinklein and twitter.com/calvinklein.