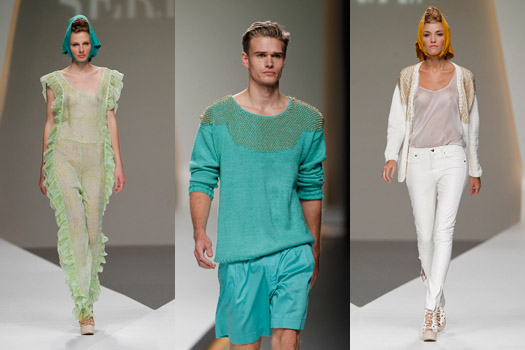 MADRID, Oct 22, 2010 / — Unveiled last Sep 17, 2010 during Cibeles Madrid Fashion Week, this collection suggests to man that he should return to his symbiosis with the sea, with nature. He should return to his origins so that he can look forward.
Life started in the sea where small micro-organisms began joining together and, taking advantage of the sunlight, they managed to survive. LUCA is hypothetically the last organism from which all those in existence descended.
Consequently, our aim for next season, is that the sea bed should rise to the surface, with a re-interpretation of the simplest life forms. Soft garments with organic shapes will set the direction for next summer.
Photos courtesy of Cibeles Madrid Fashion Week
Madrid Fashion Week Spring 2011