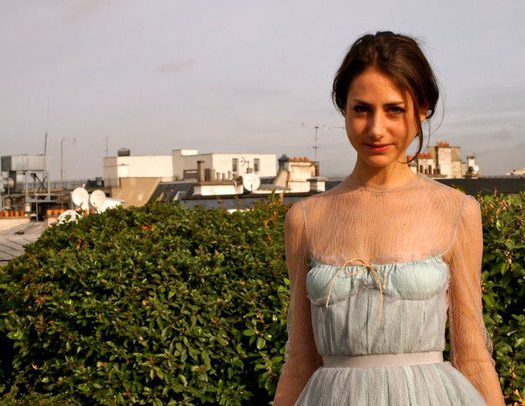 PARIS, Oct 6, 2010 / FW/ — In his third independent season, Julien Fournié, gave us A-list worthy gowns and trendsetting separates. The uber feminine and delicate pieces in lace and sheer chiffon were inspired by the countryside where the young couturier spent much of his time when he was younger.
Extremely romantic and girly, these pieces made us swoon. Completely on the opposite side of the spectrum was his insanely creative use of rubber latex in knitwear.
Fournié himself discovered a way to use strips of latex to knit exaggerated cardigans and other separates with such intricate detail that it looked as if it was knit in something much more douce, like cashmere.
His collection was a major success and will certainly be attracting the right kind of attention this season. We expect to see his amazing gowns waltzing down the red carpet by the most covetable of actresses and his edgy separates to be worn by the "it crowd" everyone wants to be a part of.
See our exclusive interview with the French couturier here:
[LINDSAY MCCALLUM]