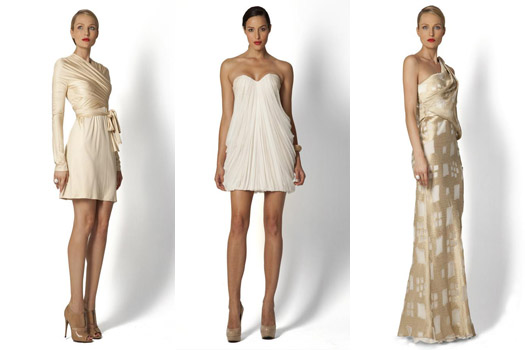 NEW YORK, Oct 18, 2010 / FW/ — Just as she is passionate about life and love, Suma Chander is passionate about fashion and style.
Suma grew up in India and as a young child had an innate interest in clothing, fabrics, design detail, color and texture. As a child in India, she was exposed to a bounty of luxurious fabrics and mixtures of various textiles.
Despite her innate interest in fashion and fabrics, Suma pursued an education in Engineering and Finance and worked on Wall Street but after 13 years she could no longer ignore her desire to create beautiful clothing and work with the fabrics and textures that shaped her style sensibility.
Her love of travel, the arts and experiencing different cultures inspired her to finally pursue her innate passion for design. Thus , Suma C collections was created and bridges Suma's Indian heritage, which has given her a true and enduring appreciation for the real significance of beautiful fabrics, with her love of American and European Sportswear.
Her collection can be described as beautiful and elegant clothing for women who want to be stylish and fashion forward without being overtly trendy. She saw this need for herself and many of her friends and colleagues, as the financial industry does not necessarily lend itself to overt trends.
"I believe great design with luxurious fabrics can make women feel beautiful, strong and powerful," Suma says.
Simple and classic silhouettes are given life with feminine layering, luxurious details, textured fabrics and unique hand work. Distinctively elegant, this Spring/Summer 2011 collection possesses all that Suma believes in: authenticity, sophistication, luxuriousness and simplicity.
Photos courtesy of Suma C