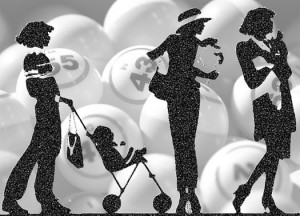 LONDON, Oct 12, 2010 / — Watching television is commonly thought of as a male stereotype. The coach potato, lying in front of the TV watching sports or sitcoms, has been thoroughly established by famous characters such as Homer Simpson and James Royle.
Yet the truth of the matter is that there are hundreds of channels from digital television provider Sky that cater specifically towards the fairer sex, and if he can enjoy the TV, why shouldn't she too?
A great host of such channels can be found in Sky's Style and Culture Entertainment Package, which can be added to a new or existing subscription. This package features twenty one varied channels covering different aspects of design, fashion, art and music, with several particularly aimed at women. One such channel is the Style Network, which Sky boasts to be "the premiere destination for women who want to look and feel their best."
Don't be fooled into thinking that the Style Network only covers fashion, though. This channel provides a range of original programming combining fashion, beauty and health, as well as less cosmetic issues like home, relationships and hobbies.
Shows include The Dish, a show that provides a comical look at the world of fashion and celebrities, reality show Jerseylicious that follows the development of a hair salon in New Jersey and its staff, and 'Whose Wedding Is It Anyway?', following couples as they plan their special day.
There is definitely something for any woman in the Sky Style and Culture Package, whether you're into home cooking, interior design or even gardening. Yet Sky doesn't stop there with its provision of entertainment for women, as it has also recently launched a website offering an online game that has been extremely popular with a female audience over the past several years.
Online bingo has taken over the internet recently as the game became available to a huge audience from the comfort of their own homes. The hobby has been particularly popular with women as an escape after a hard day's work, a distraction from house work or something to do whilst the man of the house sits and watches TV. Now Sky has branched out into the world of online bingo with its Sky Bingo site, the latest venture for a major corporation that likes to cater to every inch of its wide audience.
The huge range of services Sky provides is immense, catering to both men and women and people of all ages, backgrounds and professions. Sky TV, Sky Talk and Sky Broadband are the integral anchors, but around them have developed avenues like the Sky Magazine, Sky Anytime and Sky Betting and Gaming, which Sky Bingo is a part of.