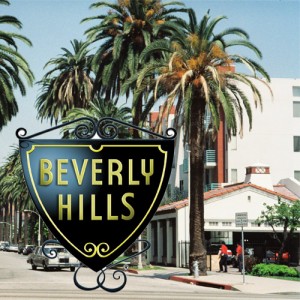 LOS ANGELES, Nov 4, 2010 / FW/ — For the first time ever, the Beverly Hills Fashion Festival (BHFF) is taking place on Saturday November 6th.
To be hosted by Jonathan Antin, the inaugural BHFF will feature runway shows by Elie Tahari, Teresa Rosati, William Rast and H. Lorenzo. Produced by MLB Group, BHFF promises to be a fashion, retail and philanthropic experience highlighting new and established designers from Los Angeles and around the globe.
Set in the heart of the most famous zip code in the world and hosted by celebrity hair stylist and television personality Jonathan Antin (Bravo's Blow Out, Shear Genius), the inaugural launch event will offer consumers a fashion insider's view of this glamorous industry.
A portion of the day's ticket, merchandise and food sales will be donated to charities designated by participating designers.
"Beverly Hills is the glittering capital of entertainment, glamour and the red carpet – we are so excited to call it home to the Beverly Hills Fashion Festival this year and for many more to come," says MLB Group partner and BHFF co-founder Barbara Graff.
"We designed this event to showcase fashion in a city that thrives on the latest trends in style and give West Coast consumers a peak at top notch industry level runway shows while providing a platform to give back by buying tickets and shopping for a cause".
The day-long celebration of fashion will begin at 2:00pm, with exclusive runway shows from Elie Tahari, Teresa Rosati, William Rast and H. Lorenzo. Ford Models will grace the runways.
Elie Tahari – 3:00pm
Elie Tahari will host a runway show with highlights from his Spring 2011 collection recently shown at New York Fashion Week. The Collection was inspired by classic 70's American sportswear which embraces clean and feminine silhouettes in hues of gold, white and khaki, reminiscent of a sunrise over Malibu beach. In addition, the runway show will include pieces from the designer's Holiday collection, including fabulous dresses accented with hand beaded sequined detail, as well as specially designed red carpet eveningwear inspired by the glamour of old Hollywood. Each look is accented with stunning gold jewelry and sophisticated accessories, all by Elie Tahari.
Elie Tahari is a privately held corporation with a global presence on five continents and in more than 600 US stores. Additionally, Elie Tahari has free standing collection boutiques in cities including Newport Beach, New York, Las Vegas, Boston, Atlanta, East Hampton, Boca Raton and Bal Harbour, as well as stores in the UK, Spain, Turkey, Russia, Korea, and Greece. Proceeds from this show will benefit the Shenkar Fashion College Scholarship Fund.
(http://www.shenkar.ac.il/english/home/).
Teresa Rosati – 5:00pm
BHFF marks the American debut of designer Teresa Rosati's highly anticipated collection. Rosati is a leading Polish fashion designer specializing in cocktail, evening and bridal dresses. Following the success of her design debut in 1998, she launched her fashion brand – Teresa Rosati Fashion Studio – and took the international fashion scene by storm touring Germany, Russia, Greece and Italy with her designs. Rosati's unique collections are marked by elegant style, highest quality fabrics, including best imported silks and glamorous designs crafted for special occasions and red carpet galas. Proceeds from this show will benefit St. Vincent Meals on Wheels (www.stvincentmow.org).
William Rast – 7:00pm
William Rast will feature the FW10 collection on the BHFF runway. The inspiration for the collection is the spiritual, soul searching nomadic biker journey of New America. Textures of leather and denim are gathered together spontaneously, adorned by hand-crafted embellishments to form an eclectic bohemian warrior expression. An eclectic nomadic feel is the center of the mood for the collection and the show. The creativity was focused on William Rast's core DNA of denim and leather and how to create a novel and strong conceptual expression using these signature materials. You can find most of these items by visiting the William Rast store in Century City Westfield Mall. Proceeds from this show will benefit The Cystic Fibrosis Foundation (www.cff.org) and the LA chapter, Jason's Ladder.
H. Lorenzo – 9:00pm
H. Lorenzo has delivered tomorrow's fashion for over twenty years. Fashion visionary Lorenzo Hadar's penchant for discovering emerging talents in fashion is balanced by his respect for thoroughbred designers. The four H. Lorenzo boutiques are located in the most revered enclaves of Los Angeles and carry the most directional labels. The BHFF's finale runway show will spotlight avant-garde works from LA-based designers Michel Berandi, Odyn Vovk, Olima Atelier and Skingraft. Proceeds from this show will benefit The Teddy Bear Clinic (www.ttbc.org.za) and the Linor Documentary Project (www.linordocumentary.com).
In between shows, ticket holders will also be able to enjoy many festivities including pop-up boutiques by Gypsy 05, Per-fekt Beauty, Custo Barcelona, Skin by Monica and more, beauty and fashion product sampling, gourmet treats and signature cocktails by 901 Tequila and KRÖL Vodka. The location, 9900 Wilshire Blvd. provides easy access by car just steps away from the famous Beverly Hilton Hotel.
Contributing sponsors to the inaugural Beverly Hills Fashion Festival include Ford Models, Paul Mitchell®, Peter Marco Extraordinary Jewels and Beverly Hills Lifestyle Magazine.