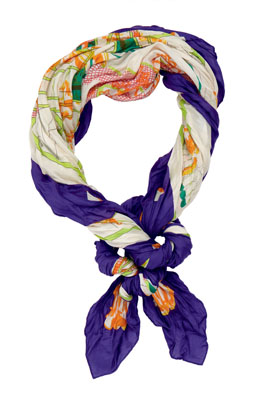 NEW YORK, Nov 22, 2010 / FW/ — Luxury, elegance, and refinement are the three words that summarize the Hermes Spring/Summer 2011 collection.
With a history of leather-working and a chic equestrian homage, Hermes bridges heritage and fashion, offering an array of colors and new options in buttery suede, calfskin, and hardware this coming season.
From the coveted Collier de Chein, classic espadrilles, and symbolic scarves – the true genuine innovation in women's accessories is the wickerwork version of the Kelly. The prints and optional fabrication of scarfs is perfect to complete an outfit by bag, belt, and/or neck.
A masculine sophistication is added in the canvas and leather attaché, leather messenger bag with adjustable harness-esque strap, and wrinkled-finished scarves.
Key items include the Women's mini-Birkin bag, studded flats (also offered in a heel), lower-priced bracelets; Men's silk belts with a detachable buckle, green/teal suede bag, and colored cuff links.
Embodying the house spirit, Hermes quality and craftsmanship is what makes it the original master of accessories. As the holidays near and spring right around the corner, what is better than receiving a gift presented in Hermes' iconic orange box with that brown ribbon wrapped tightly around it?
[ELGENE CASTUERAS]
Photos courtesy of Hermes