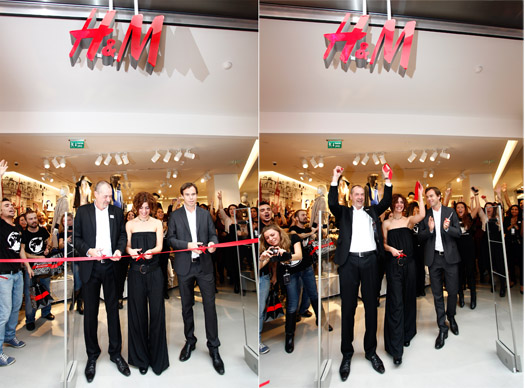 NEW YORK, Nov 22, 2010 / FW/ — After a successful opening of its 2,300 square meters store in Istanbul, Turkey, H&M announced today that it is taking its first into South East Asia with a planned 3,000 square meters store in Singapore in Fall 2011.
Meanwhile, Istanbul fashionistas are still on a fashion high when H&M opened its full concept store at the Forum Istanbul, one of the biggest malls in the Turkish capital. Spread over two floors, H&M Istanbul offers varied and extensive range of clothes and accessories from the Swedish retailer.
The grand opening of the first store began with a ribbon cut by CEO Karl-Johan Persson, Country Manager in Turkey Leif Spang and Store Manager Ahu Saner.
"It is a great feeling that we are finally opening here in Turkey. Your country is a dynamic and exciting market for us and we see great potential for expansion. H&M looks forward to bringing style conscious shoppers in Istanbul the inspiration to make their own personal fashion statement", says Karl-Johan Persson, CEO of H&M.
This first store of the awaited H&M brand is placed in the most central point of Forum Istanbul, one of the biggest malls in Istanbul. It carries everything from highest fashion to basics for women, men, teen and kids.
Following the first store opening in Forum Istanbul, H&M will continue its expansion in Turkey. The second H&M store will open in Istinye Park in December. During spring 2011 H&M will open stores both in Sapphire Shopping Center and Forum Marmara Shopping Center.