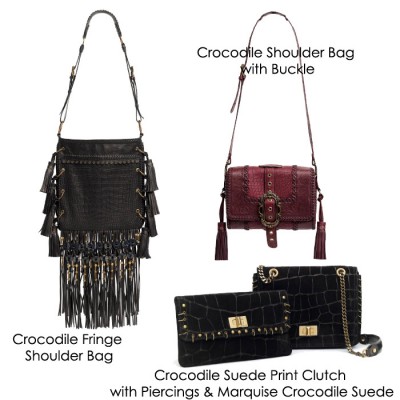 DALLAS, Nov 1, 2010 / FW/ — Known for its iconic prints, Emilio Pucci continues to be one of the highly covetable fashion labels under the creative helm of Peter Dundas.
And for this year's holiday gift giving, Peter Dundas proposes Crocodile Fringe Shoulder Bag, Crocodile Suede Print Clutch with Piercings & Marquise Crocodile Suede Print Handbag, high-heeled sandals with buckles in suede, python or croc, Crocodile Shoulder Bag with Buckle, Leather Stitched Belts with Hardware.
You can also give your beloved fashionista Wooden Cuffs, Marble Bangles, Silk Printed Scarf with Fringe, and/or Leather Printed Laptop Case.