MONTREAL, Nov 18, 2010 / — Two weeks ago, a new designer on the Montreal fashion scene launched its online store. Seeing great potential, we've decided to see who was behind the Mulcair label. As expected, I met a great and creative designer named Juliana Bennett.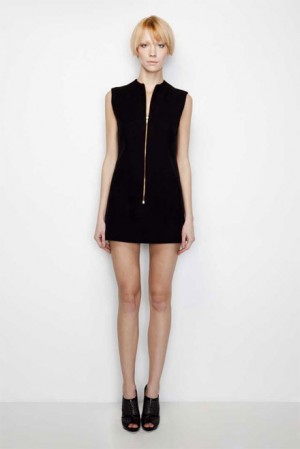 Trained in Parsons, (where Alexander Wang was one of her best buddies) Juliana moved back to Montreal after her graduation. Asked why she didn't stay in New York, her answer is short and clear: Montreal is much more inspiring to her. She also confessed she was afraid of waking up one morning in New York, single, in her 40's and workaholic.
Montreal seems a natural choice to her. And even though the Big Apple makes it easier creating contacts and great connections, Montreal is, for her, the best of both worlds; a place where she can create and have a personal life.
Back in her hometown, she started her collection in 2007; and with a lot of word to mouth, she got more experienced. Juliana waited till she got a solid collection, and three years later, in 2010, officially launched her own label to the press.
Mulcair, as Juliana describes it, offers contemporary utilitarian looks. To her, the Mulcair woman is sophisticated, ahead of the trend, and always looking for the best hot thing. She's is risky with fashion and eclectic; one day her style is androgynous, and the next she wears a flower dress. So season after season she wants something new and Mulcair knows how to capture the attention of these fashionistas.
For fall 2010, Mulcair offers minimalist-military inspired silhouettes, with great cuts and shapes. It's a really feminine collection, but with a man's twist. In fact, menswear is an important inspiration to Juliana. While talking to her, she explained she always tries to put this strong and masculine vibe to her clothes, creating her own kind of tomboy chic.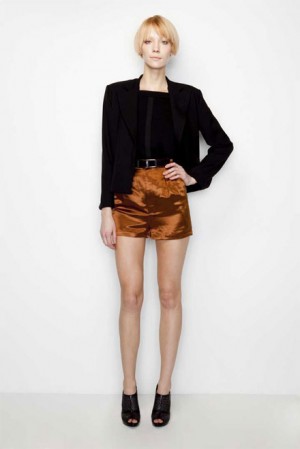 On top of that, each clothe gets a celebrity name. Looking like Sienna Miller has never been easier.
Note that for this collection, all the fabrics used are organic, but don't even try to classify her in the eco-friendly-craft category. Julianna uses it where she can, as an eco-conscious person, but only if it has the same quality as non-organic fabrics.
Mulcair is really different from what Montreal is used to. The style is cleaner, trendy but also really marketable. It was refreshing to see someone able to articulate her thoughts and her vision with such a passion. I can't wait to see what Juliana will do next!
The entire fall collection is available on the brand-new E-Shop at: http://mulcair.com/en/store
For more informations about the designer and the collection : www.mulcair.com
[MARIE-CHARLES]
Photos courtesy of Mulcair