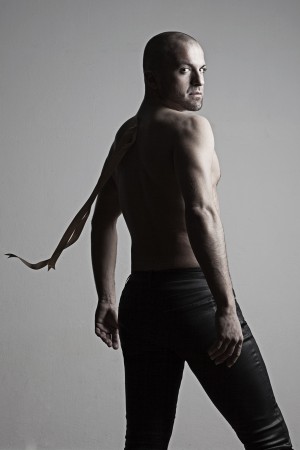 PARIS, Jan 5, 2011 / FW/ — A new name on the Chambre Syndicale official calendar, Julien Fournié is not a stranger to haute couture.
From 2004 – 2005, he was the Creative Director of the House of Torrente which was a permanent member of the Chambre Syndicale de la Haute Couture until it closed. And by virtue of being the head of a couture house, Julien Fournié earned the right to call himself "couturier", a name and title that is governed by French laws.
For those new to the lofty world of haute couture, the term "haute couture" is protected by French laws. Only those fashion houses sanctioned by the Chambre Syndicale de la Haute Couture has the right to call themselves a couture house.
Currently, there are NINE permanent members and FOUR correspondent members. Guest members are "invited" to show and they have to pass a very meticulous process. The "invitation" is already a great honor.
On his return to the list of designers under the Chambre Syndicale de la Haute Couture, FashionWindows caught up with Julien Fournié for a short tête–à–tête.
FashionWindows: As the Creative Director of Torrente, you were a member of the Chambre Syndicale de la Haute Couture before. How does it feel to be a guest member under your own name?
Julien Fournié: It feels like a great honour. Being the Creative Director of a Haute Couture House which you have not personally founded is also an honour but of a very different kind. You are like the heir of the house you create for. The CEO of this house has chosen you and it feels great of course to be trusted, particularly in such a case, then there are the ateliers, the seamstresses and the entire house behind you.
However, being accepted on the first step of the official calendar (a "guest member" is not as established as a full member of course) is an entirely different feeling. There are less people working around you than at an established house, but it means that your peers and the previous generations recognize you as a possible member of their very private club.
It's thrilling. To me, it means that I am starting to get recognition as a Parisian designer, personally, not only because of my technical knowledge.
FW: You were a medical student before you came into fashion, what made you decide to change your career?
JF: Sketches of anatomy as a medical student have gradually driven me to acknowledge that behind my fascination for the female anatomy, I was concealing my love for fashion.
A senior fashion journalist, who was a relative to a medical student I knew had detected that one day when she saw my anatomical sketches. She has helped me grow conscious about fashion as a possible professional perspective.
She has now become a long-time friend and I remember how she explained the essence of what fashion and design were about, one day, in springtime in a Paris park.
Medical school happened a long time ago now that I have worked in different fashion houses (including mine) for eleven years, but it does still have an influence on my designs. I guess the reason for this is that the knowledge of the human body is to a fashion designer what a canvas is to a painter.
FW: Does having a deeper understanding of human anatomy from your medical background bear any effects on your designs?
JF: It certainly does! Many of my garment architectures are based on anatomical inlays. I am also fascinated by the skin and I have often tried to create pieces in which it was not clear when the skin was concealed and when the skin was naked, using a lot of organza or muslin in a colour I call "nude".
Beyond structure, I guess I have kept from my medical studies a particular sensitivity to the beauty of vulnerability. Being vulnerable can sometimes be a plus for elegance and femininity. The women who admit this instead of trying to conceal it certainly gain charm in the process.
FW: Who is your muse? Is there an ideal "Julien Fournié woman"?
JF:There are many, and I must admit, there are no particular types. I love Actresses like Kate Blanchet, singers like Diana Ross, étoile ballet dancers like Marie-Agnès Gillot (from the Paris Opera House), many Asian actresses also, just as much as I like Gabriella Wright, Ebony Bones, Cheryl Cole and many, many more women I admire..
FW: What can we expect on the runway in two weeks?
JF: Surprises! The collection is entitled First Colours. So you can expect energy. Good vibes… in a very different way respect to the three previous collections under my own name. And a strong statement, I believe.
I am not expecting to create enthusiasm for everybody, who can anyway? But I hope some will like it. Particularly the people I love.
[MARI DAVIS]
Photo by David Benchitrit