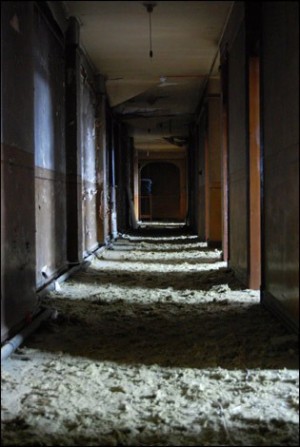 PARIS, Jan 20, 2011 / FW/ — For Fall 2011/Winter 2012, the RA exhibition offers a strong point of view, sampling singular voices and pushing new talent. This experimental and playful approach is part of RA's identity, operating a joyful crossover between creative disciplines.
DANIEL ANDRESEN
German knitwear wunderkind Daniel Andresen comes back to Paris for his third season, with an elaborate line displaying his craft and passion for yarns.
Daniel knows how to enhance texture and make cozy pieces with an architectural edge. He works with the finest leathers to complement his designs, which always seem to hover between the coarse and the refined.
Trained at the royal academy in Antwerp, his sense of cut and proportion is obvious. For Fall 2011 / Winter 2012, he decided to come up with a selection of separate pieces, building up on his previous success last season.
"I was inspired by German artist Philipp Rupp, who also studied at the academy, but chose painting as his creative field. His work complements my collection, especially with the colour schemes he uses.'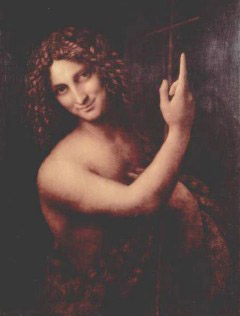 ROMAIN BRAU
Pursuing his intensive research on beautifully crafted furs, Romain Brau introduces a new collection concept for Fall 2011 / Winter 2012.
Called "Romain Brau for", the line offers unique partnerships with selected designers, such as Christian Wijnants, Katie Eary, Daniel Andresen and Hannah Marshall.
An Antwerp Academy graduate, Romain created the ultimate fur pieces, enhancing their volume and luxurious feel, while reworking the aesthetics of each designer into his own mix.
Each item will be included in the designer's collections, as well as Romain's presentation for the exhibition and performance opening.
Saga Furs offers him key sponsoring, training and expertise, allowing him to deepen his knowledge of fur and revel in his passion for the fluffy stuff.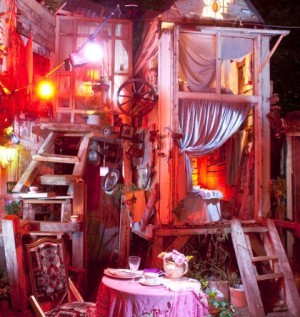 TONY HORNECKER / ROMAIN BRAUN / NICOLA TESTA
RA orchestrates a unique creative encounter between an English art director, a French fashion designer and a Belgian musician. The result of their collaboration is a one of a kind installation, combining melodies, frocks and performance.
Tony is in charge of the 'machine', a complex and striking artefact that will host nicola's sounds and Romain's clothes 'it is contained in a glass sculpture of reclaimed windows, overshadowed by a skyscraper of doors displaying various rooms housing a selection of musicians and characters.
Nicola's music, which is a sleek mix of synthetic and organic instruments, including piano, voice and electronic sounds, will enhance the creativity of the work. this fantastic display will also be the focus of the opening evening on the 21st of January.
http://tonyhornecker.wordpress.com/