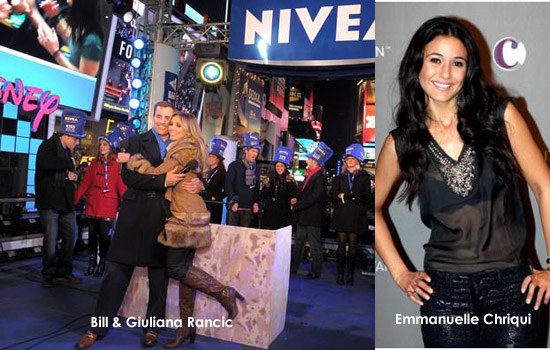 DALLAS, Jan 4, 2010 / FW/ — On New Year's Eve, Emmanuelle Chriqui was seen wearing a Bird by Juicy Couture Jeweled Neckline Chiffon Blouse while at The Cosmopolitan Grand Opening New Years Eve party with Jay-Z and Coldplay in Las Vegas.
Meanwhile in New York, husband and wife Bill and Giuliana Rancic were the hosts of the Nivea Celebration in Times Square to ring in the New Year.
Giuliana wore a pair of Nine West Convince me Boots in dark brown leather for the occasion.