LOS ANGELES, Feb 27, 2011 / — It's a good omen for "Black Swan" and its star, Natalie Portman to win big at the Oscars tonight. "Black Swan" was awarded Best Feature at the Film Independent Spirit Awards where Natalie Portman was named Best Female Lead for her role.
Founded in 1984, the Film Independent Spirit Awards were originally known as the FINDIE ("Friends of Independents") Awards. In 1986, the awards were renamed the Independent Spirit Awards. It was also the first time its membership voted on the winners.
Over the past 25 years, Film Independent's Spirit Awards has grown into a vanguard event. Held as a luncheon on the beach in Santa Monica, the Awards ceremony brings together the entire film community to celebrate the best of independent film.
For 2011, Jameson is the event's main sponsor. And to celebrate this new partnership, Jameson launched "FIND Your Audience Award", a new filmmaker grant that was established to help make it possible for one Spirit Award-nominated film to find a broader audience.
Here are the 2011 Film Independent Spirit Awards Winners
Best Feature – "Black Swan"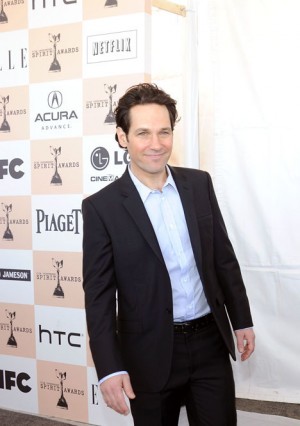 Best Director – Darren Aronofsky, "Black Swan"
Best First Feature – "Get Low"
John Cassavetes Award – "Daddy Longlegs"
Best Screenplay – Lisa Cholodenko, Stuart Blumberg, "The Kids Are All Right"
Best First Screenplay – Lena Dunham, "Tiny Furniture"
Best Female Lead – Natalie Portman, "Black Swan"
Best Male Lead – James Franco, "127 Hours"
Best Supporting Female – Dale Dickey, "Winter's Bone"
Best Supporting Male – John Hawkes, "Winter's Bone"
Best Foreign Film – "The King's Speech"
Best Documentary – "Exit Through the Gift Shop"
Best Cinematography – Matthew Libatique, "Black Swan"
Robert Altman Award – "Please Give"
Piaget Producers Award – Anish Savjani, "Meek's Cutoff"
Acura Someone to Watch Award – Mike Ott, "Littlerock"
AVEENO Truer than Fiction Award – Jeff Malmberg, "Marwencol"