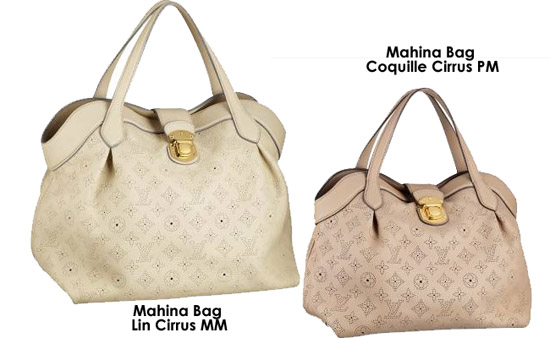 DALLAS, Feb 24, 2011 / FW/ — With Mother's Day just around the corner (May 8 for the U.S. and Apr 3 for the U.K.), it's time to brainstorm what to give mom for her special day.
First thing that comes to mind is the Louis Vuitton Mahina Bags that is available in two sizes, the Lin Cirrus MM and Coquille Cirrus PM. Already available in Louis Vuitton shops worldwide, the Mahina Bags combine fashion and function for busy moms.
Just in case Mom wants something smaller, there are the Monogram Vernis wallets. There are two very popular styles to choose from: the Blu Infini Sarah wallet and the Cream Zippy Wallet.
[MARI DAVIS]